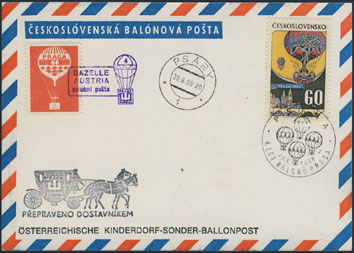 Lifestyle: Looking forward to the mailman - the end of snail mail.
When I was a young girl learning English, years ago, one way our teachers encouraged us to learn was by finding pen-pals around the world who also spoke English, so we could practice reading and writing in the new language.
Since I always loved writing and receiving letters, I embraced the suggestion as my new hobby heartily. I searched for pen-friends on magazines (there was no Internet back then), and sent out several letters introducing myself to other students around my age all over the world. I still remember my excitement when the first response arrived, about a month or so after I mailed my first pen-pal letter. It was from a girl in Austria, who was also learning English. We started a long distance friendship through letters. Several other pen-pals followed, from different and exotic places like Ethiopia, Kenya, Greece, Ireland, India, Scotland, Denmark, Norway... In every letter, we exchanged pictures, stickers, stamps, postcards, currency notes from our countries, and even small gifts like
dolls
, music tapes and souvenirs. Writing and receiving letters was a pleasure, I was always looking forward to welcoming the mailman and see from where in the world he was bringing news to me. The colors, the stamps, the envelopes, the stories the pen-friends would tell revealing their lives and daily routines, and talking about their vacations and families and homework, just like me, but in a far away land, was a precious surprise and a wonderful way to learn about the world and the people.
As I grew up, the pen-friends started fading away, with less and less letters coming; the friends were moving, getting married, going to work, finding less time, losing contact. But as long as I traveled and made new friends, letters and postcards would still be exchanged, lots of birthday cards and Christmas cards as well. There's always a magical feeling when you receive a hand written card on your birthday, and realize someone is wishing you the best on your special day with a specially picked card for you.
What happened to the beautifully mailed cards and letters? They are no more. Internet, email and social networks have destroyed the simple pleasure of receiving a letter, of finding a new stamp, or collecting postcards. No one wants to find time to mail a letter or a card, because it's so much easier now to just send an email or make a comment on Facebook about your friend's birthday, Christmas or any other special date.
I tried to find my long lost pen-pals on Facebook, and to my surprise, I even found one! That was really amazing. The interesting thing though, is that when we were pen-friends, we used to write to each other frequently, telling stories and exchanging ideas. Now that we know where we are everyday through Facebook, we hardly ever communicate. No more exchange of ideas and experiences. Electronically speaking is not the same, I guess.
I miss sending and receiving real letters and cards, miss the handwriting of my friends, miss finding a surprise picture, postcard or sticker inside the envelope, miss discovering a new stamp, and figuring out when the letter was posted and how long it took to get to me. Waiting for the mailman on your birthday is a thing of the past. Nowadays, we log on to see how many people remembered to post happy birthday on our social page and be happy for it!
Care to send me a letter?